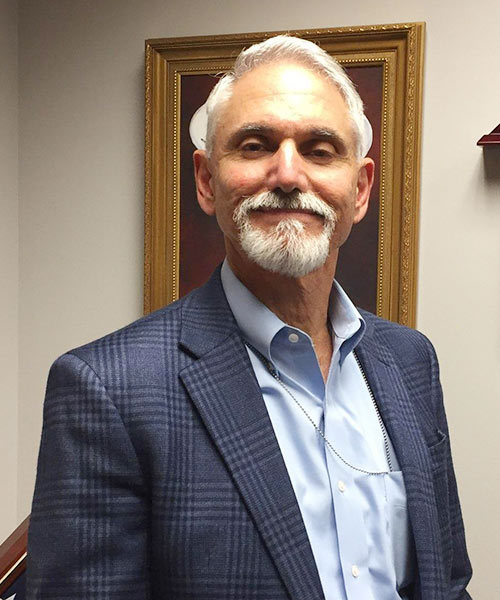 Per Course Faculty
---
Department
Defense and Strategic Studies
Role: Faculty
Campus: Springfield
---
Postal mail
Missouri State University
Defense and Strategic Studies
901 S. National Ave.
---
Biography
With a far-reaching tenure in government, Dr. Peppino DeBiaso currently leads the Office of Missile Defense Policy in his 20th year as director. He also lends his experience in think tanks and academia to the DSS community by teaching on US strategy, proliferation and modern warfare. His articles on proliferation have been published by Joint Forces Quarterly and Military Review.
---
Details
Education
PhD International Relations, University of Southern California, 1987
MA International Relations, University of Southern California, 1982
MA Government, Claremont Graduate School, 1980
Teaching
DSS 700 Strategy and U.S. Defense Policy

DSS 721 Missile Defense, Proliferation and Contemporary Warfare
Professional experience
Director, Office of Missile Defense Policy, 2000-Present
Deputy Director, Office of Strategy, Forces and Operations, 1996-2004
Foreign Affairs Specialist, Department of Defense, 1989-1996
Publications
"Missile Defense and NATO Security," Joint Forces Quarterly, no. 51, 4th Quarter, 2008, pp. 46-51;
"A Worldwide Threat: Ballistic Missiles," Rivista Militare, (Journal of the Italian Army), no. 3, May-June 2008, pp. 6-13;
"Proliferation, Missile Defense and the Conduct of Modern War," Comparative Strategy, vol. 25, no. 3, July-September 2006, pp. 157-171. Reprinted in Bradley A. Thayer, ed., American National Security Policy (Fairfax, VA: National Institute Press, 2007), pp. 52-61;
"Theater Missile Defense and National Security Strategy," Military Review, November-December 1999, pp. 31-36.