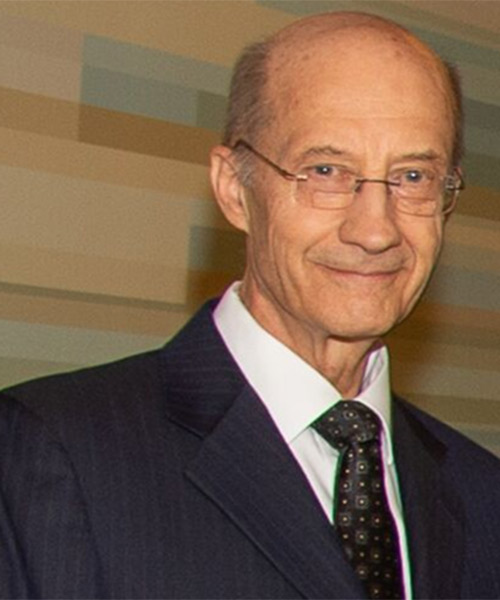 Department Head
---
Department
Defense and Strategic Studies
Role: Faculty
Campus: Springfield
---
Postal mail
Missouri State University
Defense and Strategic Studies
9302 Lee Hwy Suite 760
---
Biography
As the esteemed director of the DSS program, Dr. John Rose graduated from DSS when the program was still located at the University of Southern California. He also teaches courses relating to NATO & European Security Issues; International Terrorism; Military Operations; and Leadership for National Security Professionals. His career in the public policy sector is considerable as both an Army General and the director of an international education program.
---
Details
Education
PhD

, International Relations, 1978, University of Southern California

MA, International Relations, 1976, University of Southern California
Teaching
DSS 703 Science, Technology, and Defense Policy

DSS 705 NATO Security Issues

DSS 710 Seminar on International Terrorism and Security

DSS 716 Understanding Military Operations

DSS 724 Leadership in National Security Policy
Professional experience
Missouri State University Graduate Department of Defense and Strategic Studies Faculty, 2011-Present
Director, George C. Marshall European Center for Security Studies, Garmisch-Partenkirchen, Germany, 2002-2010
Directed a graduate-level Defense and Security Studies Program. Oversaw efforts of the college dean and approximately 30 professors from 10 Nations. Five major course offerings for Government Officials from North American, European and Eurasian Nations; approximately 1000 students per year; over 130 participating nations. Taught an elective on Weapons of Mass Destruction and Missile Defense. Oversaw an Outreach Program hosting 100 Security-focused conferences each year throughout Europe/Eurasia (topics included WMD proliferation, cybersecurity, non-proliferation, consequence management, security cooperation/partnership activities, and threat reduction).
Director of Requirements, U.S. Army, Pentagon, 1995-1998
Director, Requirements and International Programs Branch, NATO, SHAPE; Mons, Belgium, 1992-1995
Professor, International Relations/Defense & Strategic Studies, U.S. Military Academy; West Point, New York, 1979-1981
Publications
The Evolution of U.S. Army Nuclear Doctrine, 1945-1980, Westview Press, 1980
Awards and honors
Recipient, William P. Clements Award for Outstanding Educator, West Point, 1981